Scriptures that trinitarians Don't Want You to Know About - #3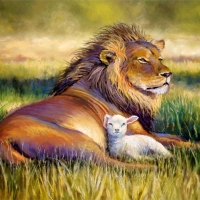 "And the sea gave up the dead which were in it; and death and hell delivered up the dead which were in them: and they were judged every man according to their works." (Rev 20:13)
My Story
I first learned about death through a Bible Study. After learning the truth about death and that death is the last enemy that will be conquered, I wanted to learn more. Here's a few scriptures that may give you some Relief and Comfort.
"For the living know that they will die, but the dead know nothing at all, nor do they have any more reward, because all memory of them is forgotten." (Ecclesiastes 9:5)
My Catholic upbringing always taught me that hell was an eternal place of torment and inescapable. This religious teaching never sat well with me. I could never figure out why the God of Love would do such a thing.
Then at my Bible Study, I came across this scripture, "hell delivered up the dead which were in them: and they were judged every man according to their works." (Rev 20:13) This blew my mind because it connected the dots for me. See, the priests would take money from the parishioners to pray for their dead loved ones, telling us this might get them out of hell. All the while, preaching that hell is ETERNAL. Did they know something I didn't, I wondered? This was nothing but a ponzi scheme.
Other scriptures that gave me Relief and Comfort is the good news about the Resurrection. "And I have hope toward God, which hope these men also look forward to, that there is going to be a resurrection of both the righteous and the unrighteous." (Acts 24:15) I was elated to learn this about my loved ones that have passed in death.
Then Jesus Christ told his followers, "Do not be amazed at this, for the hour is coming in which all those in the memorial tombs will hear his voice and come out" (John 5:28)
Comments