Nazi-Fascist Attacks on Witnesses 100 YEARS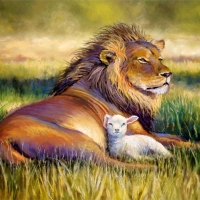 Brother Rando
Posts: 903
THE violence against the Witnesses in the United States was in fact mild compared to what, a few years later, began to take place in Nazi Germany and Fascist Spain and Italy. In 1933 Adolf Hitler began his 12-year dictatorship of Germany. With little or no delay, repressive measures were taken against groups that did not submit to Nazism.
In April 1933 the Nazi police occupied the Watch Tower Society's factory in Magdeburg with a view to finding evidence that would implicate the Society with communism. That attempt failed. Yet the storm troopers returned in June, closed down the factory and raised the swastika flag over the building. On June 29 this action was reported to the German nation by radio. The German Lutheran Church cooperated with the Nazis and rejoiced in the ban against the Earnest Bible Students, as the Witnesses were also known in Germany.* Lutheran minister Otto stated: "The first results of this cooperation can already be reported in the ban today placed upon the International Association of Earnest Bible Students and its subdivisions in Saxony." The battle against Jehovah's Witnesses was on!
To the Concentration Camps!
Sticking to Jesus' rule of being separate from the world, Jehovah's Witnesses in Nazi Germany refused to vote in the elections. The Nazis submitted them to public humiliation. Max Schubert from Oschatz, Saxony, was put on procession in a horse-drawn wagon with a sign held by storm troopers, saying, "I am a scoundrel and a traitor to the Fatherland, because I did not vote." He was paraded through the streets to the public chanting of, "Where does he belong?" The mob's answer? "In a concentration camp!" Very soon thousands of Witnesses were consigned to those infamous camps. What were conditions like there?
An official British government publication on the state of things in Germany shows that already in 1933 "flogging and torture were the order of the day, and it was common knowledge in Germany that the National Socialist [Nazi] movement was taking terrible vengeance on those who had the temerity to oppose it." One ex-prisoner, who suffered at the Buchenwald concentration camp, stated: "The working hours were sixteen per day, Sundays and week-days alike. During these hours it was forbidden to drink, even in the hottest weather. . . . The work, of course, consists in moving heavy stones, often far beyond the strength of even a normal well-fed man."
At that time, according to the British report, there were about 8,000 men in the camp, including "1,500 Jews and 800 Ernste Bibelforscher (International Bible Students). . . . Jewish prisoners wrote and received letters twice a month. The Bible Students were allowed no communication with the outside world . . . Herr X spoke with the highest respect of these men. Their courage and religious faith were remarkable, and they professed themselves ready to suffer to the uttermost. . . . Deaths took place daily in the camp."
Another ex-prisoner from Buchenwald explained the reception that prisoners got at the "new City of Sorrow." They were greeted outside the camp by superintendent Rödl with the words: "Among you are some who have already been in gaol. What you tasted there is nothing to what you're going to get here. You're coming inside a concentration camp, and that means you're coming into hell. . . . We've only got two kinds of punishment in this camp, the lash and the death penalty."
The concentration camps reaped a ghastly crop of millions of lives, victims of a perverted political philosophy. These people were systematically degraded, stripped of their dignity and then destroyed. Is it possible to imagine the personal agony and suffering of each one of those millions of victims?
"This Brood Will Be Exterminated!"
Some were not only victims but also martyrs, for they could have obtained their release. That was the case, according to one source, with the 10,000 Witnesses, men and women, who were victims of the sadism and brutality that Hitler and his S.S. henchmen had organized. Those Witnesses were given the opportunity to sign a paper renouncing their religion and thus go free. Very few accepted.​—See The Nazi State and the New Religions: Five Case Studies in Non-Conformity, by Dr. Christine E. King.
Of the 10,000, about 2,500 never did go free, according to the above source​—they died in Dachau, Belsen, Buchenwald, Sachsenhausen, Ravensbrück, Auschwitz, Mauthausen and other camps—​faithful to their God, Jehovah, and their exemplar, Christ. Aside from those who were gassed, many died as a result of beatings, starvation and medical experimentation. Others, including women, were executed by being hanged, beheaded or shot. Why? Because they would not violate their Christian neutrality by serving in Hitler's armed forces or by attributing salvation to Hitler. They kept themselves separate from the world and were faithful to the end.​—Matthew 24:13.
In 1934 Jehovah's Witnesses in Germany and in other countries sent telegrams to Hitler protesting his brutal treatment of the Witnesses. An eyewitness reports that when Hitler heard of this he "jumped to his feet and with clenched fists hysterically screamed: 'This brood will be exterminated in Germany!'" Now, 50 years later, has the "brood" been exterminated?
To the contrary, they are stronger than ever. But Hitler and his Nazism have been defunct some 39 years. In contrast, there are now over 107,000 active Witnesses in the Federal Republic of Germany, plus thousands more under ban in the German Democratic Republic. The "brood" has not been exterminated. It has multiplied! They are stronger than ever!
Fascism Tries to Stop the Witness
Remember that Jesus said: "Because you are no part of the world, . . . on this account the world hates you." This has applied to Jehovah's Witnesses not just in Nazi Germany but all around the world​—because they have stood by Christ's principles and example.
Prior to World War II they were also banned in Italy. When the Catholic Church signed a concordat with Mussolini's Fascist government in 1929, it initiated a period of religious repression that stifled contact between the Watch Tower Society in Brooklyn and the Witnesses in Italy. One group of 25 faithful Italian Witnesses was given sentences ranging from 2 to 11 years in prison. Some did not complete their sentences. Why not? Because fascism fell first and the Witnesses were released.*
After the war, in 1946, there were 120 Witnesses in Italy, associated with 35 small congregations. What is the situation today? Jehovah's Witnesses are now the second largest religion in Italy, with over 115,000 active Christians associated with about 1,600 congregations​—yes, stronger than ever!
A similar story could be told about many countries. For example, in 1959 the Ministry of the Interior in Spain gave the following instructions to the General Director of Security regarding the activities of Jehovah's Witnesses: "Consequently, and for the purpose of radically stopping the further development of the evil described, Your Excellency should send a circular [to all Police Headquarters] . . . in which you should order, not just the simple vigilance of these activities, but the adoption of measures that would result in their being stamped out."​—Italics ours.
A renewed wave of persecution swept through Spain and continued until 1970. Hundreds of Witnesses were fined or imprisoned simply for studying the Bible, preaching to others or remaining neutral on political issues. Were the Witnesses and their activity stamped out? To the contrary​—in 1970 they were reluctantly given legal recognition. Whereas in 1959 there had only been about 1,400 Witnesses, in 1970 there were 11,000! Now, just 14 years later, there are over 56,000 Witnesses organized into more than 840 congregations! The Watch Tower Bible and Tract Society has a fine branch headquarters near Madrid where the Watchtower and Awake! magazines are being printed for the Iberian Peninsula. So did the wave of Nazi-Fascist attacks up to and during World War II stamp out Jehovah's Witnesses? No, they are stronger than ever! https://wol.jw.org/en/wol/d/r1/lp-e/101984884
Tagged: