Trump Hates 'Chain Migration.' But His In-Laws Just Used It.

C Mc
Posts: 3,626
Trump Hates 'Chain Migration.' But His In-Laws Just Used It.
By ANNIE CORREAL and EMILY COCHRANE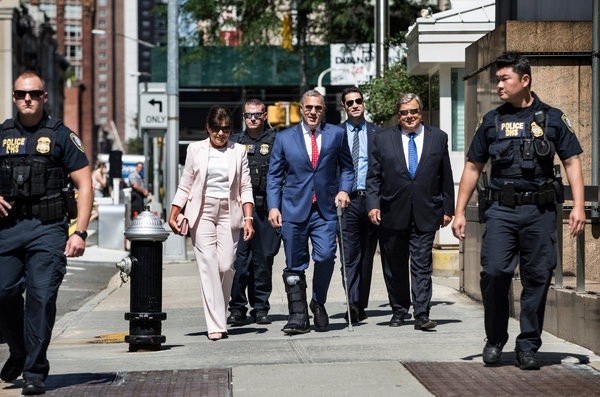 Viktor and Amalija Knavs had a private naturalization ceremony after being sponsored by their daughter Melania Trump under an immigration policy President Trump has railed against. -- By Annie Correal and Emily Cochrane Aug. 9, 2018
President Trump has repeatedly and vehemently denounced what he calls "chain migration," in which adult American citizens can obtain residency for their relatives.
On Thursday, his Slovenian in-laws, Viktor and Amalija Knavs, became United States citizens in a private ceremony in Manhattan by taking advantage of that same family-based immigration program.
Asked if the Knavses had obtained citizenship through "chain migration," their lawyer, Michael Wildes, said, "I suppose."
He said chain migration is a "dirtier" way of characterizing what he called "a bedrock of our immigration process when it comes to family reunification."
Melania Trump had sponsored her parents for their green cards, Mr. Wildes said in describing the process by which the Knavses had become United States citizens. "Once they had the green card, they then applied for citizenship when they were eligible," he said.
Even as his in-laws were going through the process, Mr. Trump was denouncing it. In November, he tweeted, "CHAIN MIGRATION must end now! Some people come in, and they bring their whole family with them, who can be truly evil. NOT ACCEPTABLE!"...
Just one more thing that embarrasses and angers those of the Republican Party and lovers of Mr. Trump. Oh, what hypocrisy American young adults have to experience from their government. Can one believe anything President Trump says? Sad! CM
Tagged: