Public challenge to debate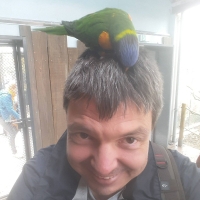 Jan
Posts: 292
@Mirwais Formully (Facebook)
Pick one of the topics we've been discussing, as long as the topic is not biased in itself, for example:
Who was the virgin Mary?
Which one is the God's word: the Quran or the Bible?
So you will have to defend your claims publicly without distracting and ignoring clear questions.
Proposed debate format and rules:
Video-by-video, published publicly on Facebook. Each video shall have a maximum length of five minutes, with a total of six videos per side (one initial statement, four rebuttals, and one final statement). You may choose whether you want to start.
We shall both waive our copyrights to the videos, so that we can both post the full debate on our pages respectively without copyright claims from the other side.
I'm waiting for your reply.
(This post will be cross-posted on Facebook. I'll add a link to the Facebook post in the comments.)
Post edited by Jan on
Tagged: