Prophecy by prophet ... can there be "double fulfillments" ???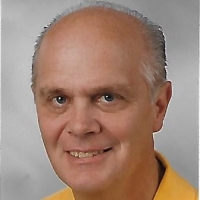 Wolfgang
Posts: 3,719
Quite often I've heard people speak about "double fulfillments" of prophecy given by a prophet .... BUT these folks seem to disregard what is stated in Deu 18.
Deu 18:20-22 (KJV)
20 But the prophet, which shall presume to speak a word in my name, which I have not commanded him to speak, or that shall speak in the name of other gods, even that prophet shall die. 21 And if thou say in thine heart, How shall we know the word which the LORD hath not spoken? 22 When a prophet speaketh in the name of the LORD, if the thing follow not, nor come to pass, that is the thing which the LORD hath not spoken, but the prophet hath spoken it presumptuously: thou shalt not be afraid of him.
If there were a multiple fulfillments, in a sense it would be the same as no fulfillment because there would be no definite way if a prophets' words have really come to pass. If they have come to pass, how can they come to pass another time, especially since the prophet mentioned nothing about two or more fulfillments??