Speaking in tongues - manifestation of the spirit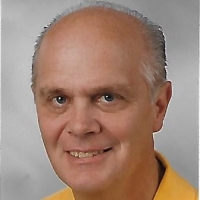 Wolfgang
Posts: 3,303
Hello everyone,
I am revisiting a topic of interest because I had recently some questions asked of me to which I could only answer with "I admit, I don't quite know". The questions related to the section in 1Co 12 - 14, and I thought I would post here a part for starters
1Cor 12:7-11 (AV)
7 But the manifestation of the Spirit is given to every man to profit withal.
8 For to one is given by the Spirit the word of wisdom; to another the word of knowledge by the same Spirit;
9 To another faith by the same Spirit; to another the gifts of healing by the same Spirit;
10 To another the working of miracles; to another prophecy; to another discerning of spirits; to another [divers] kinds of tongues; to another the interpretation of tongues:
11 But all these worketh that one and the selfsame Spirit, dividing to every man severally as he will.
How do you understand what is stated in these verse?
What was actually going on in the congregation at Corinth which caused Paul to elaborate to quite some detail on these "spirit" related matters? What actually is "[speaking in] tongues"? Is what is mentioned here in 1Co 12:7ff as "tongues" the same as what is mentioned in Acts 2? Here we read of "interpretation of tongues" as accompanying the "tongues", but in Acts 2 no interpreting is mentioned ...
Insights from own study and search of the Scriptures (especially related to the textual evidence rather than long quotations from commentaries) will be appreciated.