Tempted of the Devil and Jesus' claim to being God.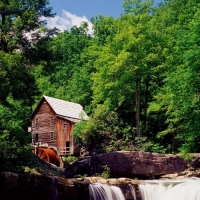 Dave_L
Posts: 2,356
Tempted of the Devil and Jesus' claim to being God.
"And Jesus being full of the Holy Ghost returned from Jordan, and was led by the Spirit into the wilderness, Being forty days tempted of the devil. And in those days he did eat nothing: and when they were ended, he afterward hungered." Luke 4:1–2 (KJV 1900)
"And he brought him to Jerusalem, and set him on a pinnacle of the temple, and said unto him, If thou be the Son of God, cast thyself down from hence: For it is written, He shall give his angels charge over thee, to keep thee: And in their hands they shall bear thee up, lest at any time thou dash thy foot against a stone." Luke 4:9–11 (KJV 1900)
"Jesus said unto him, It is written again, Thou shalt not tempt the Lord thy God." Matthew 4:7 (KJV 1900)
Right away the antitrinitarian will say the Devil meant the Father would bear Jesus up according to Ps 91. And it is the Father whom Jesus referred to.
But look again.
By saying this, does Jesus announce he is God? Yes. "For in him dwelleth all the fulness of the Godhead bodily." Colossians 2:9 (KJV 1900)
So Jesus in whom dwells the fullness of the Godhead bodily announced to the Devil he is God.
Further proof? The oldest manuscripts say so too.
And he is God; "Now I want to remind you, although you once fully knew it, that Jesus, who saved a people out of the land of Egypt, afterward destroyed those who did not believe." Jude 5 (ESV)