September 11,2001 - the official story revisited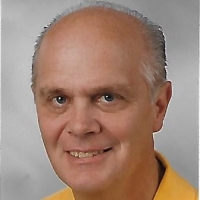 Wolfgang
Posts: 3,719
Hello folks ,
some thoughts concerning the official story of the September 11, 2001 events and what to make of it.
You know perhaps about the simple but well established little "duck test" which states: If a bird walks like a duck, swims like a duck, quacks like a duck, that bird is a duck!!
Applied to the events of September 11, 2001 it means: If the collapse of buildings looks like a controlled demolition, the collapse is a controlled demolition. This of course already means that the official story which the public is supposed to believe, namely that Osama bin Laden is the responsible culprit, can NOT be true.
When we take a look at the actions and what the US department of Justice has NOT done, the matter becomes also very clear. The US department of Justice has NEVER put out a search for Osama bin Laden for the September 11, 2001 attacks, and also has NEVER charged him for those attacks !
When asked by journalists why the FBI was had not issued a search warrant for bin Laden in the case of the September 11, 2001 attacks, the answer was because there was NO evidence for is complicity in this event!
Now, in a state under the rule of law, a person is considered INNOCENT until evidence has been presented and the person has been proven guilty. IF there is no evidence against Osama bin Laden, then obviously he and al-quaeda did not commit this mass murder but someone else did.
Interestingly, bin Laden from the start declared that he had nothing to do with these events and that powers within the USA conducted the attacks.
Later on, the Taliban even offered to hand over bin Laden if the USA would provide evidence for his guilt. The then secretary Colin Powell promised to produce the evidence, but NEVER did.
Instead, the USA and NATO-allies started a war of aggression against Agfhanistan which is still ongoing after 18 years ... and all because of a lie!!
Translated excerpt from a German language blog: Alles Schall und Rauch: Sascha Lobo lebt wirklich in der Verschwörungsgalaxie http://alles-schallundrauch.blogspot.com/2019/09/sascha-lobo-lebt-wirklich-in-der.html#ixzz609djgeEw