Trinity ... and the excuse of "human limitations", etc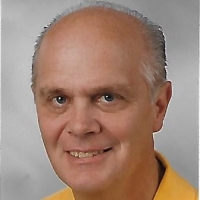 Wolfgang
Posts: 3,552
Just came across something an acquaintance of mine had written some time ago, and I was reminded that in these forums as well I had encountered exactly what he had mentioned => the claim that with my human reasoning and limited human ability I could not explain God or understand the Trinity ...
Have a look at what he wrote:
Time after time when we engage in conversation with other Christians about these issues we are brushed off with appeals to our human limitations. They tell us that the Trinity is a mystery that we just have to accept by faith. We are cautioned that we are not capable of understanding God. Though there is some truth in this type of sentiment, we still consider such appeals to incomprehensibility as cheating.
I mean, let's just reverse our positions for a moment. You be the Unitarian and I'll be the Trinitarian. You try to convince me that my beliefs are unbiblical, anachronistic, and illogical. You make some solid arguments and rather than listening and really considering what you are saying I say, "Well, I hear what you are saying, but really, you just need to accept that this is a mystery that you cannot understand; you just have to believe it." If I pulled that on you, wouldn't you feel like that was dirty?
Yet, this is what happens over and again. We have to be willing to change our beliefs if they are wrong. May God help us!
So folks who have pulled that on me in the past, how would you fell if I pulled that on you? Also, since supposedly the Trinity can't be understood because of human limitations, how can it be that you or those who have defined that "mystical doctrine" can understand what they put down? are you or were they gods or superhuman ?