Todd Friel's rant against William Lane Craig

Jan
Posts: 250
Last Christmas, William Lane Craig gave an interview to the New York Times.
https://www.nytimes.com/2018/12/21/opinion/sunday/christmas-christian-craig.html
One of the questions involved the virgin birth. The exact question and answer were as follows:
Kristof: Merry Christmas, Dr. Craig! I must confess that for all my admiration for Jesus, I'm skeptical about some of the narrative we've inherited. Are you actually confident that Jesus was born to a virgin?
Craig: Merry Christmas to you, too, Nick! I'm reasonably confident. When I was a non-Christian, I used to struggle with this, too. But then it occurred to me that for a God who could create the entire universe, making a woman pregnant wasn't that big a deal! Given the existence of a Creator and Designer of the universe (for which we have good evidence), an occasional miracle is child's play. Historically speaking, the story of Jesus' virginal conception is independently attested by Matthew and Luke and is utterly unlike anything in pagan mythology or Judaism. So what's the problem?
Todd Friel has just released a reaction video to the answer, ranting that Craig is only "reasonably" convinced about the virgin birth, and not absolutely convinced.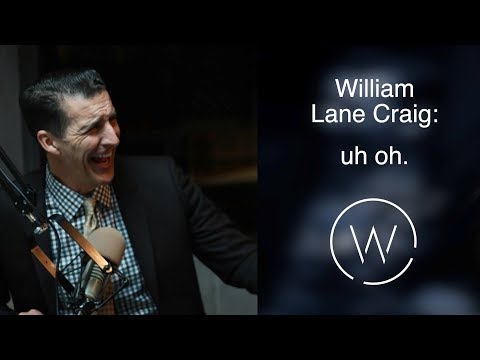 obviously, false teachings need to be called out. However, I'm far from convinced that this is a case of false teaching at all. Friel argues that Craig's reply implies a rejection of Biblical inerrency.
Of course, holding the view of Biblical inerrency implies to be absolutely convinced about each and every claim the Bible makes. But as an apologist and philosopher, Craig rarely has the luxury to be able to argue with Biblical inerrency to defend Christian views. He has to rely on other factors from history, science, logic etc.
And taking all these other factors into account, it's much easier to be convinced about Biblical claims such as the resurrection of Jesus, or the creation of the world, than the virgin birth, which is not corroborated by anything outside Scripture. Anyway, that's how I interpret his answer.
Now the question: is Todd Friel right, or did he overreact?
Post edited by Jan on
Tagged: