Warning! Danger! President Trump -- Naive, Incompetent or Trader?

C Mc
Posts: 3,626
What is it with the American President Trump? Does Russian Putin have something on this man? Why is Mr. Trump seems to be doing Russia's bibbing? It's is clear the Trump is not a true Republican. It is also becoming clear whether he's a true American. Is there a trader in the White House? If not, he's grossly naive and incompetent just the same. However, the cat carries his tale, Mr. Trump is equally "out to lunch" and America is in danger! He needs to be removed for the peace of America and the community of nations, the world over. The smoking gun is:
Trump 'confiscated the translator's notes of his Hamburg meeting with Putin and there are NO detailed records of his private Helsinki sit-down with the Russian leader', claim insiders - but the president says, 'I'm not keeping anything under wraps'
Washington Post cites unnamed officials in new report about Trump and Putin
Says Trump confiscated translator notes after at least one meeting with Putin
That meeting was his 2017 meeting with Putin at the G-20 summit in Hamburg
Claims he ordered linguist not to discuss conversations with top U.S. officials
Follows report that FBI investigated whether Trump was secret Russian agent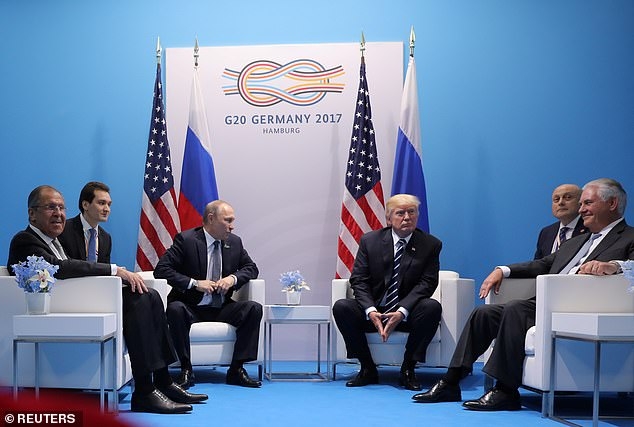 SOURCE: https://www.dailymail.co.uk/news/article-6585565/Trump-reportedly-confiscated-translators-notes-meeting-Putin.html
Trump has reportedly discussed withdrawing from NATO. That would be great for Russia.
According to the New York Times, Trump brought up pulling out of NATO several times in 2018.
President Donald Trump has reportedly suggested on multiple occasions that the United States withdraw from NATO — a maneuver that would roil the global community and signal a major victory for Russia.

Julian Barnes and Helene Cooper at the New York Times reported on Tuesday that in 2018, Trump said several times that he wanted to remove the US from the North Atlantic Treaty Organization, a military alliance between the US, Canada, and multiple European countries signed in 1949 to contain Soviet expansionism after World War II.
SOURCE: https://www.vox.com/policy-and-politics/2019/1/15/18183759/trump-pull-out-of-nato-nyt-mattis
Trump announced the pull out of Syria. Russia made happily.
Government shutdown. The longest in America's history.
Tried to feed young Dems "junk food" to get them to change their house vote on shutdown.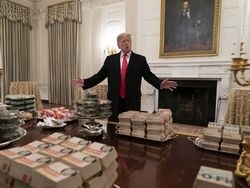 https://www.vox.com/policy-and-politics/2019/1/15/18183759/trump-pull-out-of-nato-nyt-mattis
Trump is bad, but the Republicans are worse. They should know better. They seem to hate America and appear to be the greatest bunch of political cowards. Hurting millions of Americans and endangering their lives. Working without pay: FAA, IRS, TSA, etc. Have you ever heard of this nonsense in Israel or Canada? Wake up, America! Your enemy may be in the White House. CM