Another Cardinal (Theodore McCarrick) Getting to the bottom: Self-Investigation or Special Counsel?

C_M_
Posts: 3,005
The scandal of Cardinal Theodore McCarrick and why no major media outed him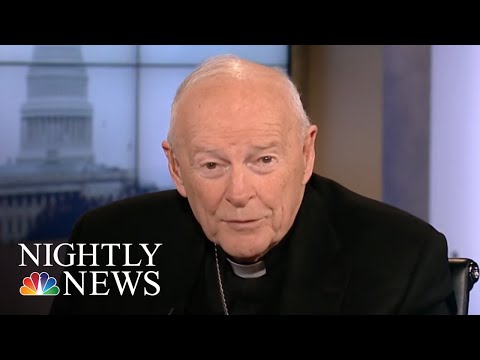 When will it stop? Too many priests, too many children, over too many years. Is there an end in sight? What is the best way to get to the bottom of this ugliness, hurt, pain and shame? No other church organization is given the privilege to investigate itself of child sex crimes. Is the Catholic Church above the law? Is this fair? How many more Priests of the Catholic Church who have served and are still serving today under a sexual scandal cloud?
What makes their settlements difference from President Trump's? Hush monies, betrayal of trust, avoidance of prosecution, and in the public's eyes embedded in this religious organization should we be surprised when it raises its head in the political world-city, state, federal levels? Why the double standards when it comes to addressing priests sex-crimes/allegations compared to others? Are priest allow to marry? Could this be a contributing factor to the vast number of priests, victims, and for so long?
Shouldn't there be a separation of church and state? Do you think a Special Counsel, of non-catholic faith, be appointed to get to the bottom and settle this thing, once and for all? Shouldn't we want the whole truth for our children, communities, families, and peace of mind? What can be said and done? This can't continue. Help! Help! Help!... CM
Tagged: