Scriptures that trinitarians Don't Want You to Know About - #4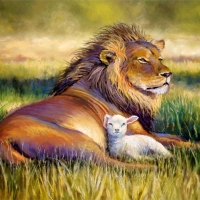 "That men may know that thou, whose name alone is JEHOVAH, art the most high over all the earth." (Psalm 83:18)
Notice what is NOT in the scripture.
Trinity not listed or three separate persons
Jesus is not listed
Most Trinitarian translator replace God/ Name and substituted LORD in all Capital letters.
In many translations, even where the divine name has been substituted, it does often appear at Psalm 83:18. In this case, to do anything otherwise would render the verse nonsensical. A modern translation which remains faithful to the original Holy Scriptures by including God's name throughout their translation is the New World Translation of the Holy Scriptures published by the Watchtower Bible & Tract Society. This translation renders the Tetragrammaton as Jehovah over 6,800 times in the Hebrew Scriptures (Old Testament), and over 230 times in the Christian Greek Scriptures (New Testament). Commenting on this translation, the respected biblical scholar Jason David BeDuhn in his book Truth in Translation: Accuracy and Bias in English Translations of the New Testament (2003) writes:- 'The New World Translation is the only accurate translation of the nine we are comparing, since all of the other translations replace the personal name of God, in over six thousand passages, with the euphemistic title 'Lord' given by many translators in capitals, as LORD'."
From the article entitled, "The Divine Name on display in St Mary's Church, Wivenhoe"
Comments