The Second Coming of Christ...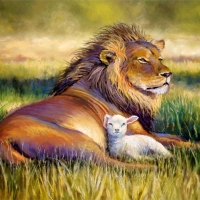 Brother Rando
Posts: 767
The Fulfillment of Prophecies are 'timed events'.
For almost two thousand years, faithful followers of Jesus Christ have been in anticipation of his Second Coming. We are living at extremely exciting times as our Preaching Work comes to its end! According to Bible Prophecy, an allotment of two days of 2,000 years would need to lapse before the Second Coming is revealed to unbelievers. (Hosea 6:2, 2 Peter 3:8) Oh!! If only the ungodly would stop being stubborn, pay attention, listen, and gain the wisdom of understanding to keep on living into Christ's Millennial Reign... "Do not think I came to bring peace to the earth; I came to bring, not peace, but a sword." (Matthew 10:34)
Even though the Second Coming will be Invisible to the human eye, only faithful followers will perceive when Jesus became King of God's Kingdom. One more 'timed event' or prophecy would be fulfilled prior to the destruction of the wicked. Satan and his earthly kingdoms are entering their final hour since 2015 spewing demonic propaganda that they brought peace and prosperity to the earth by transforming our world by 2030, and the majority of the earth's population will be more than willing to capitulate. "Whenever it is that they are saying, "Peace and security!" then sudden destruction is to be instantly on them, just like birth pains on a pregnant woman, and they will by no means escape." (1 Thessalonians 5:3)
It's imperative to build your faith now because the trigger for the Great Tribulation is an outbreak of peace. When Satan's world promotes that they achieved peace and prosperity in 2030, people will no longer have to follow any rules. Aborting unborn infant lives will become a common place as in offering up children sacrifices to their gods. No need to work. No need to pray. Government is your god in providing your wants and needs. Then comes the enforcement, perhaps a door to door check by a government agency to see if you bent your knee and have proof of your card to buy and sell.