Jw's are Breaking the Cycle of Hatred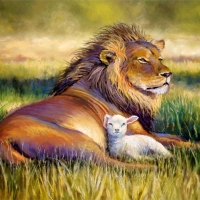 BroRando
Posts: 637
THE WATCHTOWER

No. 1 2022 | Breaking the Cycle of Hatred

Our world seems saturated with hatred. Whether in the form of discrimination, harassment, verbal abuse, or assault, hatred is being expressed in countless cruel ways. Can hatred be conquered? The articles in this issue show how we can break the cycle of hatred with the help of Bible teachings. They also reveal God's promise to eradicate hatred forever.
What is the cycle of hatred? How is it often expressed?
The Bible reveals the roots of hatred, why humans are prone to hate, and why hatred thrives today.
Bible teachings have helped people change for the better.
HOW TO BREAK THE CYCLE OF HATRED
Root out negative feelings toward others by imitating God's impartiality.
HOW TO BREAK THE CYCLE OF HATRED
Overcome vengeful feelings by trusting that God will soon right all wrongs.
HOW TO BREAK THE CYCLE OF HATRED
Remove hatred from your thoughts and feelings with the help of God's Word.
HOW TO BREAK THE CYCLE OF HATRED
God's holy spirit can help you develop qualities that counteract hate.
What is the permanent solution to the problem of hatred?
How can the cycle of hatred be broken? A real and lasting transformation is already taking place among people worldwide. https://www.jw.org/en/library/magazines/watchtower-no1-2022-jan-feb/
Visit JW.org to get Spiritual and Accurate Answers to Your Questions. Bible transliterated into over 120 languages.
Tagged: