Will Life Ever Return to Normal? How the Bible Can Help in a Post-Pandemic World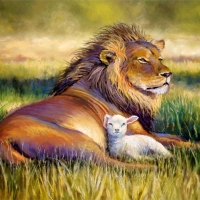 BroRando
Posts: 637
The Bible foretold not only the serious problems we now face but also the better times we can expect soon. It describes a future that is way beyond what human governments could hope to achieve, one that only God can provide. "He will wipe out every tear from their eyes, and death will be no more, neither will mourning nor outcry nor pain be anymore."—Revelation 21:4.
Jehovah's Witnesses take comfort in the Bible's promises of a bright future, and this helps them to see beyond the pandemic. They also support one another by obeying the Bible's command to gather regularly for worship. (Hebrews 10:24, 25) Everyone is welcome to attend the meetings of Jehovah's Witnesses, which are being held virtually during the pandemic.
Others agree that joining together with Jehovah's Witnesses for worship has been helpful during these difficult times. For example, a woman infected with COVID-19 accepted an invitation to join Jehovah's Witnesses' virtual meetings.
These meetings helped her emotionally despite her ongoing health issues from the virus. She later said: "I feel that I am part of this family too. Reading the Bible gives me peace of mind and inner calm. It helps me focus on my hope for the future instead of my problems. Thank you for helping me find that connection with God that I have sought all my life."
Visit JW.org to get Spiritual and Accurate Answers to Your Questions. Bible transliterated into over 120 languages.