2034 and its significance...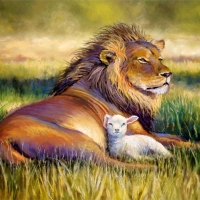 Brother Rando
Posts: 873
2034 has a dual significance of several Bible Prophecies that will begin to unfold in the near future. One of those prophecies are in response to the 'short period of time' Satan has, known as the Last Days. "Woe for the earth and for the sea, because the Devil has come down to you, having great anger, knowing that he has a short period of time." (Rev 12:12) 2034 doesn't represent the beginning of this period but rather the end of it.
The Last Days would come to a close as the allotted time is exhausted giving a full witness to the earth's inhabitants. "And this good news of the Kingdom will be preached in all the inhabited earth for a witness to all the nations, and then the end will come." (Matthew 24:14)
That End is not the end of the world, but rather the End of an Age of Wickedness. An Explanation from The Watchtower Magazine, December 15, 2003, Pages 14 - 19 entitled "Warned of "Things Not Yet Beheld" The issuance of this divine decree in 2490 B.C.E. marked the beginning of the end for that ungodly world. Just think what that meant for those then living! Only 120 years more and Jehovah would bring "the deluge of waters upon the earth to bring to ruin all flesh. What about us? Some 90 years have passed since the last days of this system of things began in 1914. We are certainly in "the time of the end." (Daniel 12:4)
The short period of time would not be an exhaustive amount of time that would seem to go on and on and on. The Scriptures point out that Satan recognizes that this allotment of time to be a short period of time. 2034 would not only represent the end of Satan's Wicked Rule, but would also mark Christ Millennial Reign poised to begin. Therefore, it makes sense that the Sealing of the 144,000 would be completed prior to the end of the Last Days in 2034.
2034 is not an end all date, by this time Satan and his demons will have gathered the kings of the entire inhabited earth, to gather them together to the war of the great day of God the Almighty. (Rev 16:14) A host of other prophecies begin to emerge. For instance, the separation work of the sheep and goats begin. Jesus would grant Life to the Great Crowd of whom he chooses as his sheep. They would be marked to be Survivors during the short respite period of peace.
They simply continue living during the condition or situation of Armageddon that forms at (Psalms 2:2) and (1 Thessalonians 5:3) and become Survivors of the Last Days.
Tagged: