The Hidden Treasure of John 1:1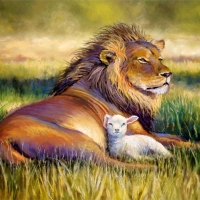 The truth about John 1:1 has been long hidden from the masses. Why is learning this scripture vital to your spiritual health? Because words matter! In Greek there are two different words for God. Also, using a definite article emphasizes the subject spoken about. First instance is ton theon which means the God and the second instance is theos which means a god.
How does John 1:1 read with a literal translation?
"In the beginning was the Word, and the Word was with the God, and a god was the Word."
Jesus is never referred to as the theon because Jesus was begotten and came into existence. Therefore, the Apostle John used the nominative title theos which means a god referring to the Word's divinity and godlike qualities.
1975 "and a god (or, of a divine kind) was the Word" – Das Evangelium nach Johnnes, by Siegfried Schulz, Göttingen, Germany
1978: "and godlike sort was the Logos" – Das Evangelium nach Johannes, by Johannes Schneider, Berlin
Tagged:
Comments