A closer look at Matthew 28:19….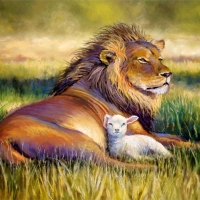 BroRando
Posts: 606
A closer look at Matthew 28:19….
The scripture at Matthew 28:19 today doesn't read as it did in the first century. Matthew who was born of the Levi tribe, first wrote his book in his native tongue, (Hebrew). So let's visit the Actual Scripture. "Go, therefore, and make disciples of people of all the nations in MY Name," (Shem Tov Hebrew Matthew 28:19) Note: Scripture is under scrutiny and research for possible correction due to new findings from sources familiar with the deception.
The trinity doctrine never acknowledges Jesus Christ as coming in the flesh. "For many deceivers have gone out into the world, those not acknowledging Jesus Christ as coming in the flesh. This is the deceiver and the antichrist." (2 John 7) The foreign doctrine removes Jesus Christ by omission and teaches a different Jesus as it promotes a false baptism by replacing Christ with its own doctrine.
Notice this admission. The Catholic Encyclopedia, II, page 263: "The baptismal formula was changed from the name of Jesus Christ to the words Father, Son, and Holy Spirit by the Catholic Church in the second century."
Catholic Cardinal Joseph Ratzinger:
He makes this confession as to the origin of the chief Trinity text of Matthew 28:19. "The basic form of our (Matthew 28:19 Trinitarian) profession of faith took shape during the course of the second and third centuries in connection with the ceremony of baptism. So far as its place of origin is concerned, the text (Matthew 28:19) came from the city of Rome." — Joseph Ratzinger (Pope Benedict XVI) Introduction to Christianity: 1968 edition, pp. 82, 83.
That's right, an admission that the baptism text came from the Pagan City of Rome. None of the Apostles baptized anyone in the name of the Father and of the Son and of the holy spirit in the first century. NONE!
Scripture also says that by the authority of Jesus, people would be told to turn to God and change the way they think and act so that their sins will be forgiven. This would be told to people from all nations, beginning in the city of Jerusalem. '…and on the basis of his Name, repentance for forgiveness of sins would be preached in all the nations—starting out from Jerusalem.' (Luke 24:46-47)
Visit JW.org to get Spiritual and Accurate Answers to Your Questions. Bible transliterated into over 120 languages.